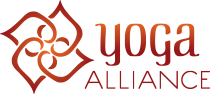 Intensive yoga course recognized by Yoga Alliance RYT200.
Associazione Yogananda is registered with Yoga Alliance www.yogaalliance.org
Upcoming dates for the intensive courses:
January 15th - February 7th
February 15th - March 7th
March 15th - April 7th
April 15th - May 7th
May 15th – June 7th
June 15th - July 7th
July 15th - August 7th
August 15th - September 7th
September 15th - October 7th
October 15th - November 7th
November 15th - December 7th
December 15th - January 7th
Courses are recognized by Yoga Alliance RYT 200 hours.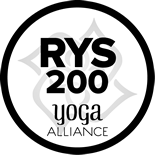 The course is divided into the following modules:
Module 1 technique of asana, pranayama, mudra, bandha
Module 2 how to teach
Module 3 yoga philosophy
Module 4 ethics and yogic lifestyle
Module 5 teaching practice
Module 6 kriya, meditation and mantras
Module 7 chakras
Module 8 Yoga Nidra
Module 9 technique of deep relaxation
Module 10 Ashtanga Yoga
Module 11 Sanskrit
Module 12 Nada Yoga
Requirements for access:
Strong interest, an open mind, commitment and dedication;
Minimum of six months of regular practice.
How to prepare for the course:
The regular practice of asanas;
Read the following topics: yoga paths, the eight steps by Patanjali;
download or buy the following books:
To receive the program and registration details, contact us by email.
Certification
Upon completion of the course you will receive the Associazione Yogananda's certificate and it is valid to register with Yoga Alliance www.yogaalliance.org